UPDATE: We are currently going viral, due to high demand, our inventory has now almost sold out!
Introducing The R
evolutionary Face Sculpting Tool

!
Want to attain that 'snatched' look? Our MiracleSkin™ Handset is designed to enhance the definition of your jawline & sculpt the contours of your face using gentle microcurrents.
Regular use of the device will result in a sharper, more youthful-looking jawline.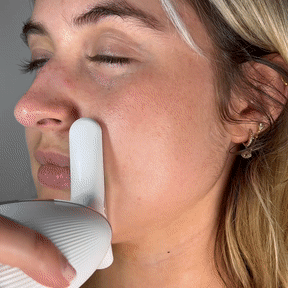 Tired of wrinkles and fine lines? Our device is designed "wind back the clock" and leave you with a more youthful appearance!
It uses EMS to stimulate the skin, revitalize collagen and eliminate those stubborn fine lines & wrinkles.
The MiracleSkin™ Handset also reduces acne and helps kill the bacteria that causes bumps & blackheads. Whilst reducing redness & rejuvenating overall skin health.