This 3D Crystal Ball Music Box is Romantic for kids and adults. It plays inspirational melodies. The Elk, Moon, and Galaxy with the wood base will rotate when the music is on.
Each crystal ball music box has only one kind of music, our default music is "To Alice" crystal ball music box, but we also have "Kanon" crystal ball music box, if you want to receive "Kanon" crystal ball music box, please leave a message in the order form.
Sturdy material, beautiful design, lovely craftsmanship- perfect for any music box collector.
You can hold the Elk, Moon, and Galaxy Ball in your hand, very delicate with exquisite 3D carving technology.
Mechanical music box with Mechanism movement, very durable. Wind up the movement to play music. Toggle the switch, the LED light will be on and project a unique light pattern on the ceiling.
Suitable for any occasion: birthdays, parties, Valentine's day, Christmas, graduations, Mother's day or as a bridesmaids gift, maid of honor gift, mother of the bride's gift, girlfriend gift, or thanks gift.
Luxurious tabletop decor for offices, homes, KTV, cafes, and hotels. The package includes the Elk crystal ball, wood base, and charging cable.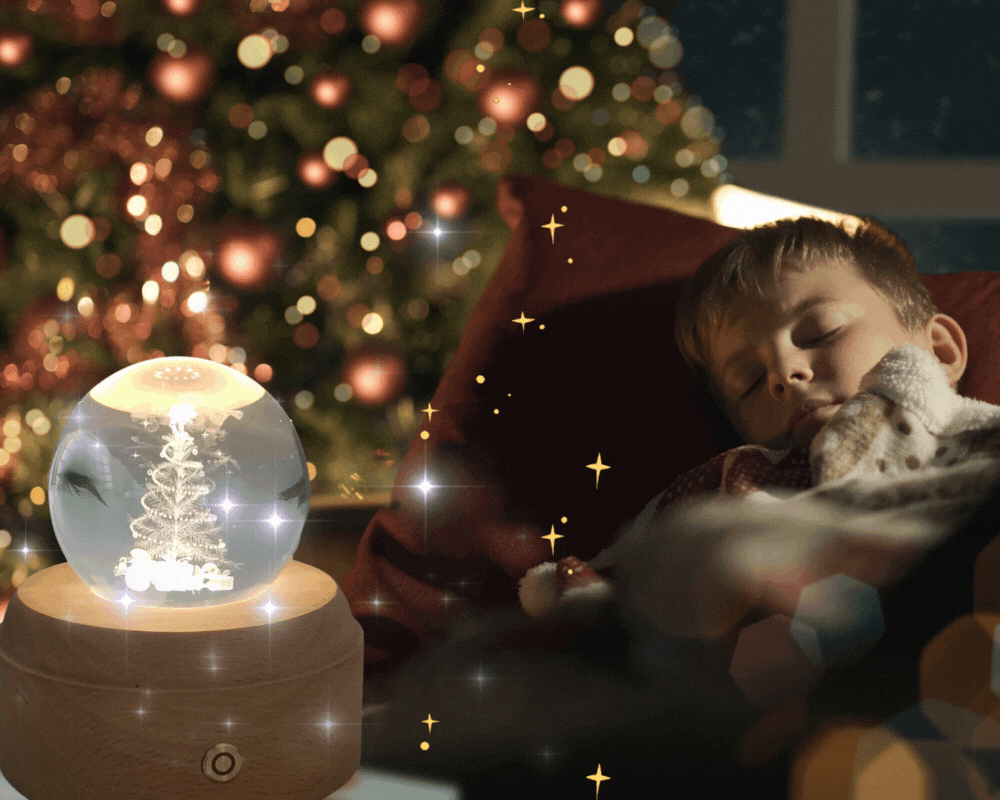 Style Show
Brand: ELUNE
Size: the whole crystal ball octave box: 115 * 100mm
Base: 50*100mm
Crystal ball: diameter 70mm
Material: high-quality beech wood, crystal, SANKYO movement
Voltage: 5V
Power: 3W