Embrace A Better And More Efficient Cleaning Experience
Tired of water splashing all over your bathroom when you use the sink?
Is your faucet hanging so low that even washing your hands is hard, let alone washing dishes or rinsing fruit and vegetables?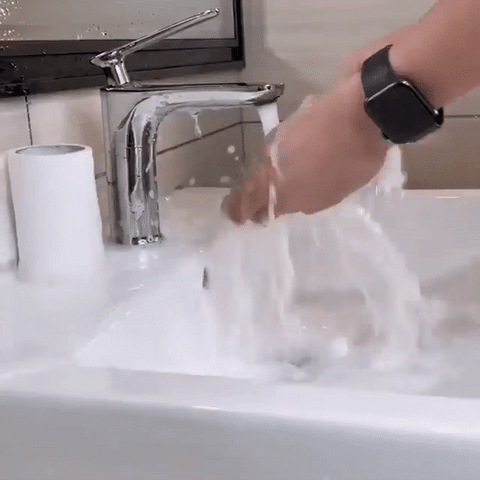 Imagine how much extra time you would have if you didn't have to spend it constantly cleaning the sink of water spots… or if you could wash the dishes TWICE as fast as before.
.
Created with our customers' needs in mind, AquaSpray is not just a functional accessory for your faucet, it's also a time-saving tool that makes washing and cleaning easier than ever before!
Say goodbye to awkward and limited faucet reach, and say hello to a better and more efficient cleaning experience with AquaSpray!
✓ Two Water Spray Modes
The soft bubble mode can be used for hands, hair and face washing. The water is mixed with air so it is soothing to the skin and doesn't splash.
The strong spray is best used for cleaning. From dishes and fruit rinsing to washing your sink, this mode emits high and focused water pressure to ensure fast and efficient cleaning.
✓ Fits 99% Of Faucets
Installation is easy, requires no tools and only takes a few seconds.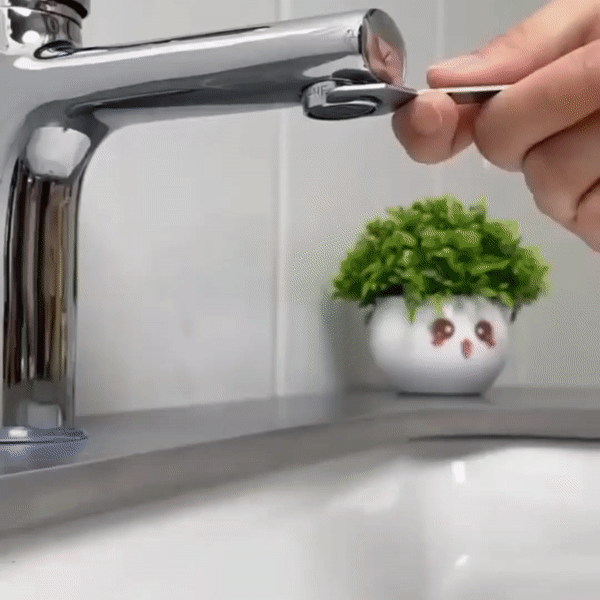 ✓ Useful In Multiple Scenarios



Useful both in the bathroom and kitchen: face/hair washing, tooth brushing, dish washing, fruit/vegetable rinsing etc.
✓ Cleaner Water
Featuring a four-layer filter, AquaSpray cleans your water of impurities, sediment and rust.
✓ Rotating, Long Reach Faucet
Unlike a standard faucet extender, AquaSpray can rotate 1080 degrees.
Combined with a long reach, this ensures that you can do all of your cleaning activities as efficiently as possible and without splashing water everywhere.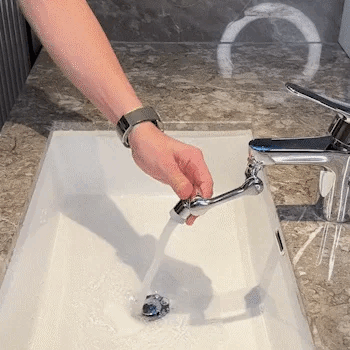 ✓ Great For Children
AquaSpray is the perfect solution for small children who may be having problems reaching the faucet.
✓ Water-Saving
AquaSpray consumes around 30-70% less water than a classic faucet, making it one of the most environmentally friendly plumbing parts on the market.
✓ Product Support
Please feel free to contact us if you are unsure whether AquaSpray is compatible with your faucet or if the included connectors don't fit.
Caramilano provides 24-7 buyer support and after-sales service.
We will make sure to find a solution to ensure your utmost satisfaction.
IMPORTANT
Before you order, make sure your faucet diameter matches one of the thread diameters of our product:
M24 - 15/16"(24mm)
M22 - 55/64"(22mm)
G1/2(20mm)
Package Includes Full Installation Set
1 x AquaSpray
4 x rubber seal
1 x wrench
1 x hexagonal wrench
Specifications
Diameter:
24mm(15/16") outer filament
22mm(55/64") inner filament
20mm(G1/2) inner thick wire
Material: Copper
Product weight: 165g(5.82oz), small accessories 36g(1.26oz)
Nominal pressure: 1-6 (MPa)
Working temperature: 99 (℃)
Package size: 3.14"(80mm) x 1.96"(50mm) x 1.96"(50mm)